UNTOUCHABLE WOMEN CAPITAL FINANCE
Our international ecosystem ignites bold ideas by creating access to mentorship , training , multiple financial platforms and a unique network needed to build economically impactful companies .
Financial Platform
-800Finance.com/Untouchablewomengives you200 lenders under one user friendly websitefrom $ 2000 up to $ 5 Million in financing power.
-Consumer Financing at is best , your own customized platform design with your business name and logo ready to finance your clients up to $100,000 approved in 60 second .
- 250 different financial institution nationwide . Micro lending . Franchise crowd funding . Private lenders, our own network of VC . 30 thousands accredited investors . 40 grants . Refinancing students loans .
A network of talented advisors and consultants .
A gifted team of consultant in the field of International Business Development . Fashion Industry . Model Development . Branding . Social Media . Marketing and PR .
Law and General Counsel Services
Contract Drafting in the Music Industry . Advisory Role for Entertainment Companies . Advisory Role for Artists and Athlete . Representation . Protection of public image . Artists tours .
Personal program
A programs and initiatives are how we source, qualify, advise, showcase and support the most promising businesses seeking capital or partnerships for product development and expansion.
Our customized program combines high-value in-person events with strategic connections to surround talented women business builders with a 'personal advisory team'
Mentorship program
Mentorship and collaboration with participating businesswomen Private meetings with VC and Angel Investors , senior business executives, and experienced entrepreneurs. Workshops and panel discussions on issues relevant to social media , branding , data optimization, proofs of concept, technology architecture and scalability, privacy, security, and broader industry trends.
Chris Alexander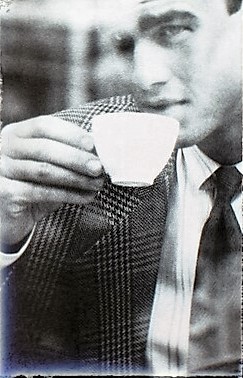 Passion in life is priceless , talent will only take you so far .Bring value to every steps in your life , and always remember strength does not come from winning , struggles develop inner strength , and when you are all alone fighting through hardship , you decided not to surrender , that is strength .
Chris Alexander
OUR STORY .
Redefining the next generation of women entrepreneurs and diverse founders .
Women reason's for starting a business are different from men's reasons . Women seek life meaning and social good in addition to financial success .Instilling confidence in women entrepreneurs is a personal passion .
We work with entrepreneurs from all over the globe as a reliable extension of their team . We seek new ways to help decision makers execute product
Leadership is one thing, but what about female entrepreneurs, who start and run their own businesses from the ground up? As it turns out, women own 29% of small businesses in the United States today—a 68% increase since 2007. One in three of those businesses is owned by a woman who identifies with a minority group, as well.
Women-owned businesses account for over 10.6 million companies in the United States, generating more than $1.3 trillion in revenue and employing over 7.8 million people. Plus, the number of women-owned businesses grew four times faster than the number of men-owned businesses over the past 5 years. And when it comes to startup businesses, women-led companies are increasing as well.
For all those 7.8 million employed by women-owned businesses and all of the $1.3 trillion brought in by those same businesses, those figures only represent 6% of the workforce and 4% of the national revenue, respectively. Proportionally, not much has changed for women-owned businesses in the past 20 years until now .
Brickell Capital Finance founded in 2005, with several hundred clients Brickell Capital Finance is a Miami based finance service company that has been offering financing solutions to various business for over 12 years including women entrepreneurs .
Brickell Capital Finance Women Entrepreneurs Division was created by Chris Alexander to assists women entrepreneurs in finding capital throughout the country to help them expand their business or financing continuing operations . Working directly with various banks and private capital funds sources from around the nation .
Untouchable Women Capital Finance was created to meet our women entrepreneurs ecosystem business needs by providing solutions to all their financial needs.
800finance.com/Untouchablewomen website was created to finance our ecosystem .
Untouchable Women Capital Finance is the only brand created by a man , dedicated to the inner strength of women . Bringing real value to the table , showing us execution and unshakable optimism are the only master of the game .
Location
Miami - Brickell .175 SW 7th St Ste 1900, Miami, FL 33130
Hours
9 am – 5 pm Weekdays by appointment